UV LIGHT FOR HVAC AND COVID-19
COVID-19 has spread further and more quickly than anyone could have imagined. The CDC has stated that COVID-19 spreads similar person-to-person as other viruses do — through respiratory droplets from the coughs, sneezes, and general exhalation of air from other people. While further testing needs to be done to determine for certain that UV light for HVAC can kill the specific COVID-19 viral cells, UV light has shown time and time again to be an effective tool against other airborne viruses and diseases.
While you are certainly safer at home, it's important to make sure that your home is as safe as possible. One of the best ways to do so is through the use of UV light for HVAC. To learn more about how UV light for HVAC can protect you and your family, contact us at Boyd Brothers Services in Punta Gorda. We often have competitive savings and specials to help you keep the indoor air quality of your home safe.
WHY UTILIZE UV LIGHT FOR HVAC?
UV light kills viruses like the COVID-19 and helps protect your health
UV light quickly and easily improve your indoor air quality
UV light is completely safe
UV light is used in airports, hospitals, schools, and other important locations
UV light will continue to protect your home from mold, bacteria, and viruses for years to come
Discover the power of UV light for HVAC yourself by contacting Boyd Brothers Services in Punta Gorda and saving on our UV light products like the BLU QR® UV STICK LIGHT.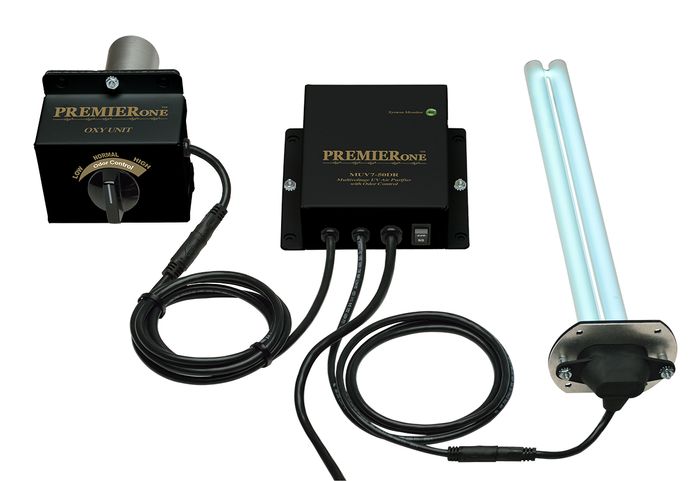 PremierOne MUV7-50DR
High output germicidal UVC kills or deactivates germs mold and viruses.
Germicidal UV is the trusted method used in Hospitals.
Helps reduce the spread of colds and flu.
Our patented oxidizing chamber uses activated oxygen for odor control.
Odor control is easily adjustable by the homeowner.

Helps to eliminate "dirty sock syndrome".

Helps keep the equipment cleaner and working more efficiently.

Lifetime warranty on electronics, 2-year warranty on lamps.

Remote unit fits tight spaces.

2-year long-life lamps.

ETL certified
AIR OASIS NANO
When you want to improve the indoor air quality of your home or office space, there is no better option than the Air Oasis Nano! This central air purifier uses AHPCO® ionization technology to eliminate pollutants from your indoor air. The Air Oasis Nano will destroy mold, viruses, bacteria, and VOC's to help vastly improve your indoor air quality and keep everyone inside your home or office healthy and safe. This central air purifier stays completely hidden from sight and starts working instantly. The best part? There are no filters to replace and no pesky maintenance. Simply replace the AHPCO® cell every two years and you are good to go! And don't worry, replacing the cell is super fast and easy for anyone. Learn more about how Boyd Brothers Services in Punta Gorda can save you big on the Air Oasis Nano by contacting us today!