DON'T LET SHABBY DUCTWORK OVERWORK YOUR HVAC SYSTEM
When you have leaks and other damages to your home or business's ductwork, you wind up paying much more to cool your property. Not only do your utilities increase, but you use extra, unnecessary energy. At Boyd Brothers Service in Punta Gorda, our ductwork services include repairing, installing, and maintaining ductwork in order to maximize the efficiency of your HVAC system. Get the most out of your HVAC system by scheduling your ductwork services at Boyd Brothers Service today.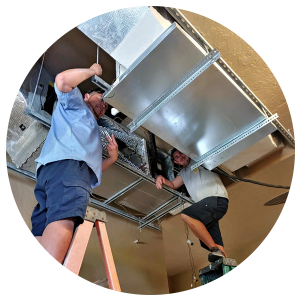 WHY CHOOSE US?
Our services can greatly reduce your energy costs and carbon footprint
We have more than 100 years of combined experience
We make sure to get the job done right the first time
We are a Top Rated Local® HVAC company
We offer award-winning HVAC services
We offer great work at a competitive price
Call Boyd Brothers Service in Punta Gorda today!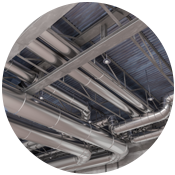 Ductwork Service
At Boyd Brothers Services, we offer superior ductwork services for your convenience! We understand the importance of maintaining ductwork, and our team is experienced and capable handling any job that comes our way. We care about our customers first and foremost, and we are confident that we can exceed your expectations with the quality we deliver. Learn more about our ductwork services today!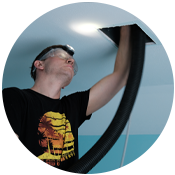 Repairs
It is critical that your ductwork works properly at all times, and if you notice that a repair might be needed, reach out to our team today! We work with your schedule to ensure you get the service you need and deserve, and we can take care of your repairs promptly.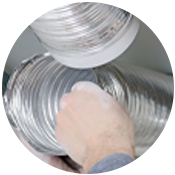 Installations
When it comes to ductwork installations, let the professionals take care of the job so that you don't have to! We will always be transparent about what we can offer you for your installation service, and we are with you from start to finish.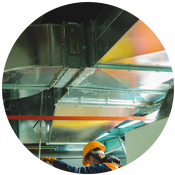 Quality
Quality is at the forefront of what we do, and when you work with our team at Boyd Brothers Services, your satisfaction is our top priority!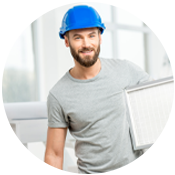 Customer Service
We have been in business for decades, and we treat our customers like family. Whether you need a repair, installation, or you are curious to learn more about how to maintain your ducts, our customer service team is ready available to assist you with any questions or concerns you may have.
PUNTA GORDA DUCTWORK
Leaky ductwork can increase your home's heating and/or air conditioning costs between 10–30%. Your furnace or air conditioner will perform better and last longer with proper ductwork and vent piping care. The condition of your ductwork system contributes to your energy costs, personal health, and comfort levels.
REPAIR, INSTALLATION, AND MAINTENANCE OF AIR DUCTS
If your ducts lose even 20% of their airflow, efficiency is decreased by half. Inefficient ductwork reduces heating and AC system efficiency due to the system working harder by running longer and more often.
Additionally, fresh air intakes create healthier indoor air and ductwork separations and small cracks leak heat and allow moisture to corrode ducts.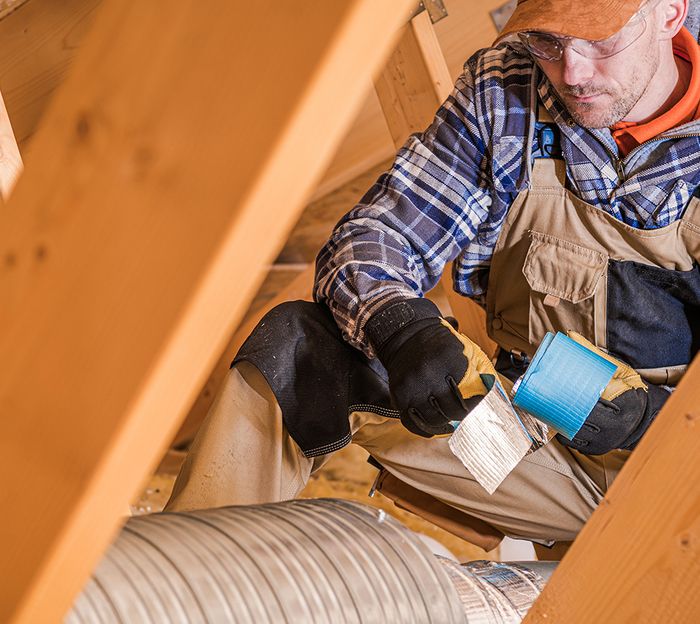 HVAC DUCTWORK INSPECTIONS
Repair or replace damaged HVAC ductwork to improve performance, save on energy costs, and make your Florida home healthier.
At Boyd Brothers Services, we can provide you with ductwork services like:
Thorough duct inspection
Additional duct runs for home remodeling or to fix problem areas
Weatherproofing of leaky ductwork
Repair, replacement, and installation
Optimum HVAC Efficiency
At Boyd Brothers Services, we sell a range of AC systems that are designed for maximum efficiency. You'll enjoy the best cooling performance on the market and spend less on your utility bills when you choose an energy-efficient company like Boyd Brothers Services.
CONTACT US
Want to learn more about the AC service options available at Boyd Brothers Services? Call our office and consult with a sales specialist or schedule an in-home consultation. You can reach Boyd Brothers Services at (941) 216-5674 or by filling out the contact from below!