CHOOSE A LOCAL ELECTRICIAN YOU CAN TRUST.
When you work with our team at Boyd Brothers Services in Punta Gorda, you know that you are going to get a kind, trustworthy team that is going to get the job done properly the first time around. We are licenced electrical contractors who have experience working on a wide variety of electrical systems. Contact us today to experience the high-quality work we do here at Boyd Brothers Services!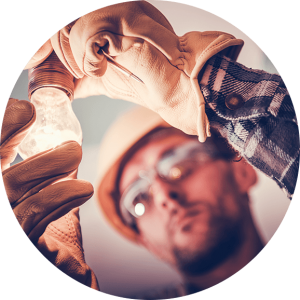 OUR MAJOR ELECTRICAL SERVICES AT BOYD BROTHERS SERVICES IN PUNTA GORDA INCLUDE BUT ARE NOT LIMITED TO:
Breaker panel replacements
Breaker panel recalls
Indoor and outdoor light installation
Faulty plug repair
Installing 240v outlets for your boat, RV, electric car, or any other purpose
Ceiling fan installation
Need electrical services that you don't see listed above? Reach out to us at Boyd Brothers Services for a custom quote.
BREAKER PANEL REPLACEMENTS AND RECALL SERVICES
It is often a good idea to replace or upgrade your breaker panel if it is a few years old, or if your power demand has increased over the years. Older breaker panels are often 60–100 amps and weren't made to support the power demands of modern life. Air conditioners, refrigerators, and other appliances can draw heavy power demands that older panels might have a hard time keeping up with. Call us at Boyd Brothers Services today with any questions about your breaker panel capacity and schedule your appointment to get your breaker panel replaced.
While breaker panel recalls are not a daily occurrence, they have been known to happen from time to time. Most of the time when there is a recall, the manufacturer will offer to cover the costs of having a licensed electrician come to replace your breaker panel for free. As certified electricians, our team at Boyd Brothers Services has handled recalls like this before. Reach out to us today with any questions.
ZINSCO BREAKER BOX PANELS
he Zinsco breaker panel or GTE-Sylvania breaker was a very popular breaker panel back in the 1970s. Unfortunately, these panels have been deemed unsafe, very dangerous, and need to be replaced right away. The breakers inside the Zinsco breaker box panel tend to melt, making it so that the breaker can't trip like it's supposed to — if at all. This can cause a power surge in your home and can wind up starting house fires!
The easiest way to tell if you have one of these breaker box panels is to check and see if you can see any Zinsco branding on the breaker box. If you are still unsure after checking, contact us at Boyd Brothers Services in Punta Gorda for assistance.
Keep your home and everyone inside it safe.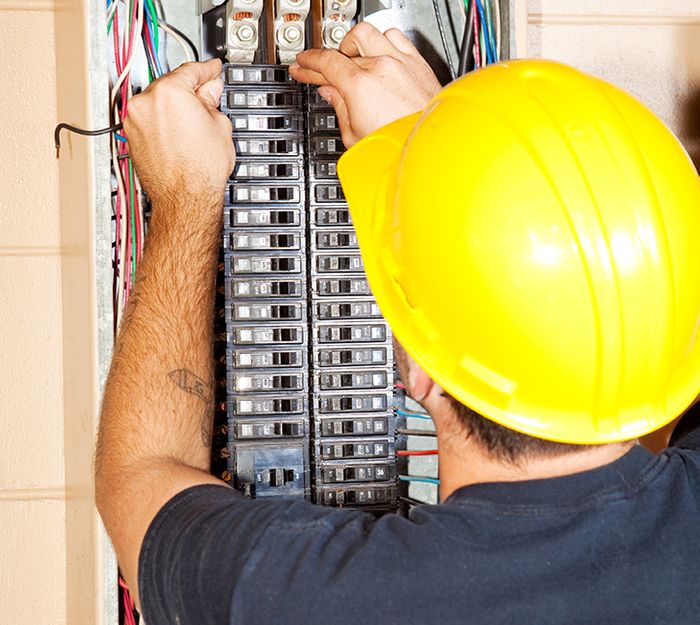 SPLIT-BUS ELECTRICAL PANELS
Split-Bus breaker box panels are another dated breaker box that needs to be replaced right away if you discover you have one. This is because the technology used in this type of box is well over 40 years old, which is past the suggested lifespan. As these breaker boxes age, they may stop functioning properly by not tripping the circuit breaker at the appropriate time. When your breaker box doesn't trip properly, this can cause access power in your home or building and cause a fire.
You can tell if you have this type of breaker box by looking at the disconnect breaker. If there is only one, you have a more modern breaker box. If there are multiple, you could have a Split-Bus panel. If you are unsure which breaker box panel you have or are ready to get your panel replaced, contact us today at Boyd Brothers Services in Punta Gorda!
INDOOR AND OUTDOOR LIGHT INSTALLATION
If you have an area in or around your home that is poorly lit, having a licensed electrician come out and install a light fixture may be a good solution. Lamps and other auxiliary lighting options can get in the way and take up valuable space. Our team can install a wide variety of fixtures to match your existing style and meet all of your lighting needs. Whether you are looking for dimmable home-theater lighting or bright security lights for your front and back patio, Boyd Brothers Services in Punta Gorda is the team you can trust. Have our team at Boyd Brothers Services make your life brighter by installing a light fixture in your home.
REPLACE OR INSTALL ELECTRICAL OUTLETS
There aren't many things more frustrating than plugging something into an electrical outlet only to discover that it doesn't work. Or worse yet, there isn't an outlet anywhere near where you need it to be. Unfortunately, outlets age and wear out, burn out, or just quit working for no apparent reason. Whatever the problem is, we can diagnose and fix any electrical problem at Boyd Brothers Services in Punta Gorda. Or, if you find yourself in a room with an irritating lack of electrical outlets, we can provide you with outlets where you need them quickly and safely. You don't have to deal with broken, dated, or too few electrical outlets anymore! Call us today to install a new electrical outlet or for help repairing your existing outlet.
INSTALLATION OF 240V OUTLETS
The need for installation of 240v outlets is growing every day — especially for those who need to run power to their boats at the docks near Punta Gorda. 240v outlets are larger, more powerful outlets that are commonly used by electric stoves, dryers, and other large appliances around your home. But they can also be useful when installed outdoors and in garages to charge up electric cars, boats, and other fun vehicles that require power. At Boyd Brothers Services, we can help you run electricity to your boat, RV, electric car, or wherever else you may need it. Make sure you can properly power the vehicles that move you.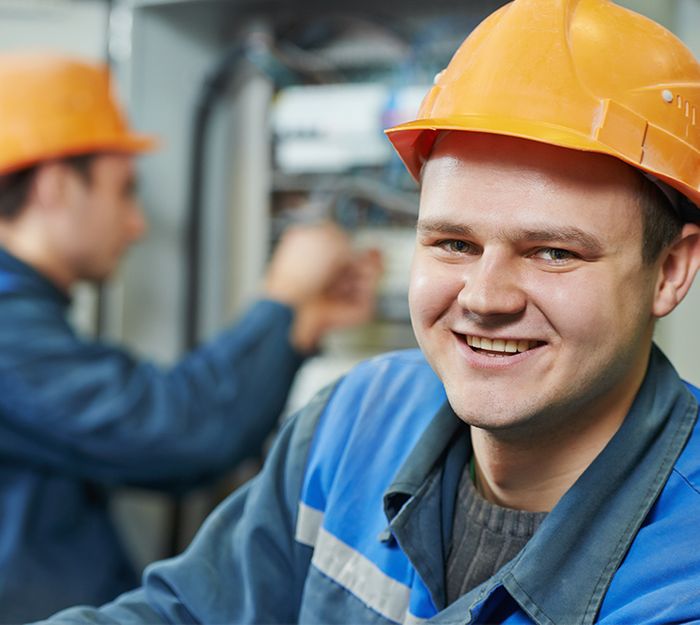 WHY CHOOSE BOYD BROTHERS SERVICES FOR YOUR ELECTRICIAN SERVICES?
If you've worked with Boyd Brothers Services in Punta Gorda before for your HVAC needs or building automation services, then you know that our customer service is second to none. When you choose our team, you are choosing to work with a team of experienced and skilled professionals with a passion for outstanding customer service. A few other reasons people choose Boyd Brothers Services for their electrician needs include but are not limited to:
24/7 Emergency Availability
More Than a Century's Worth of Combined Experience
We Get the Job Done Right the First Time
Our Team is Highly Trained and Experienced in Tackling Any Problem
Boyd Brothers Services is a Top Rated Local® Electrician in Punta Gorda
Customer Service is Our Number One Priority
Contact our team at Boyd Brothers Services in Punta Gorda today to learn more and to start your electrician services.